Immediately after entering any competition, you will have the option to get 1 free ticket to our monthly £100 Bonus Raffall!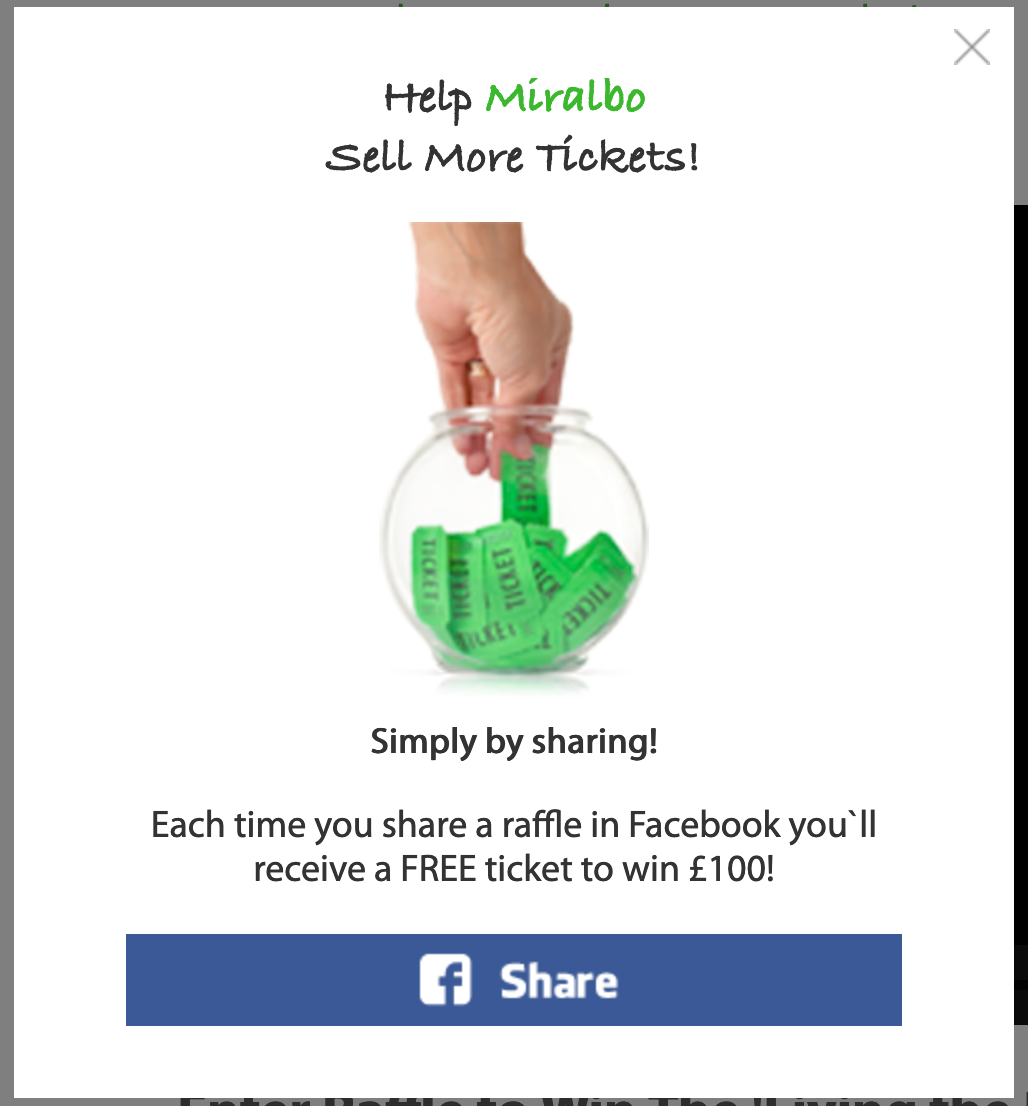 As soon as you've shared the competition in Facebook via the link provided on screen, you will receive your free ticket.

Although you will receive 1 free ticket per competition you share, you will not receive more than 1 free ticket for sharing the same competition more than once in any given month.