If a promotional ticket bundle has been created by a host, you have the option to receive additional free tickets by purchasing a ticket bundle instead of purchasing tickets on their own.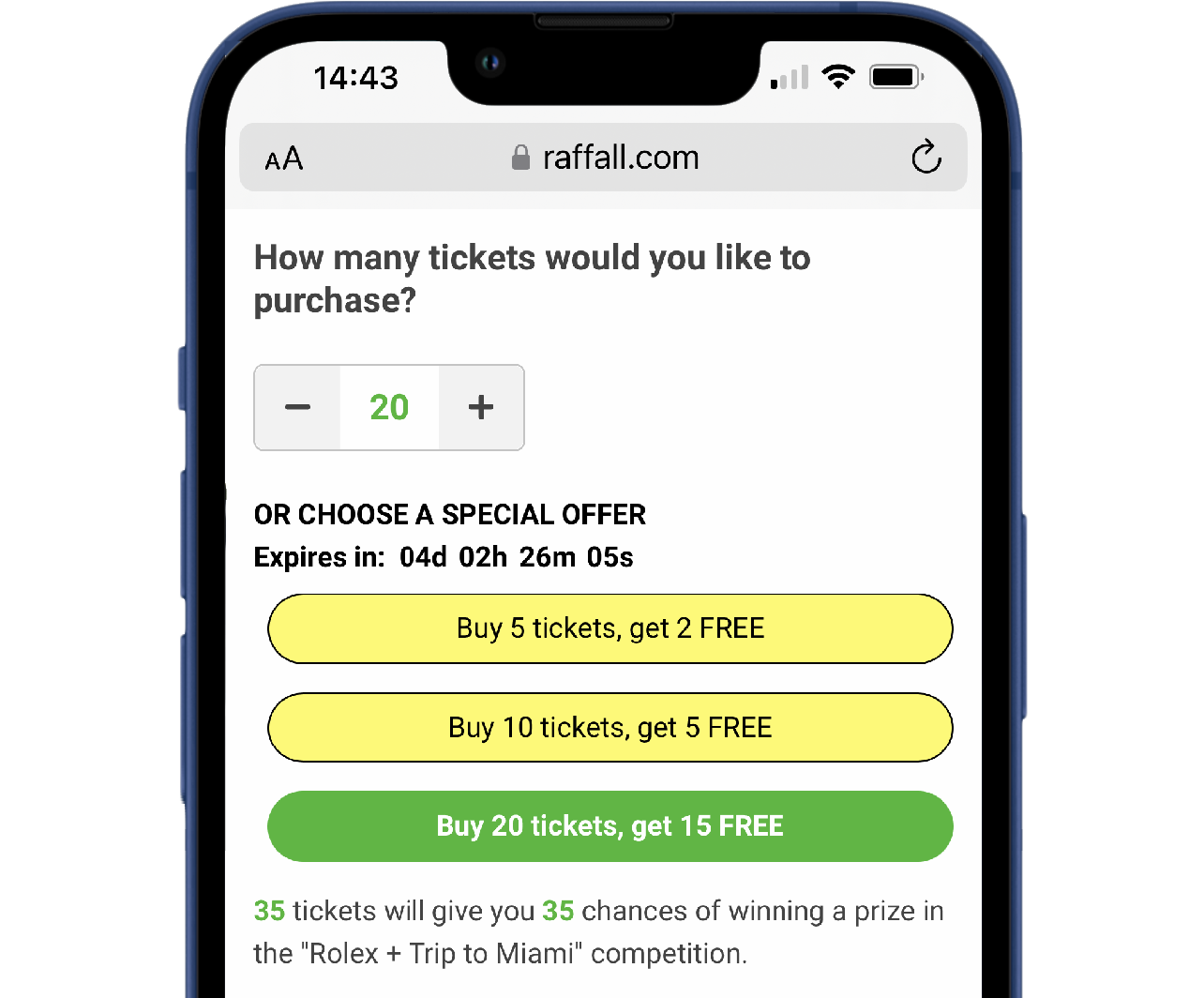 HOW DOES IT WORK?
A ticket bundle consists of the number of tickets you must purchase, followed by the number of free tickets you will receive as part of the bundle.

You will only be charged for the paid tickets.
You will receive your additional free tickets together with your paid tickets immediately after a successful payment.

The host can create a maximum of 4 ticket bundles in any promotion.

Ticket bundle promotions are valid for the time set by the host.

You can purchase as many bundles as you like, as long as the paid ticket amount doesn't exceed the default limitations on our platform.