At any time a host can feature their competition on our website so that it can be discovered by other users outside of their own networks and audiences.
To feature a competition, hosts must select the publishing option 'FEATURED' and then select the duration they want their competition featured for. The fee is calculated based on the competition value and the duration being featured.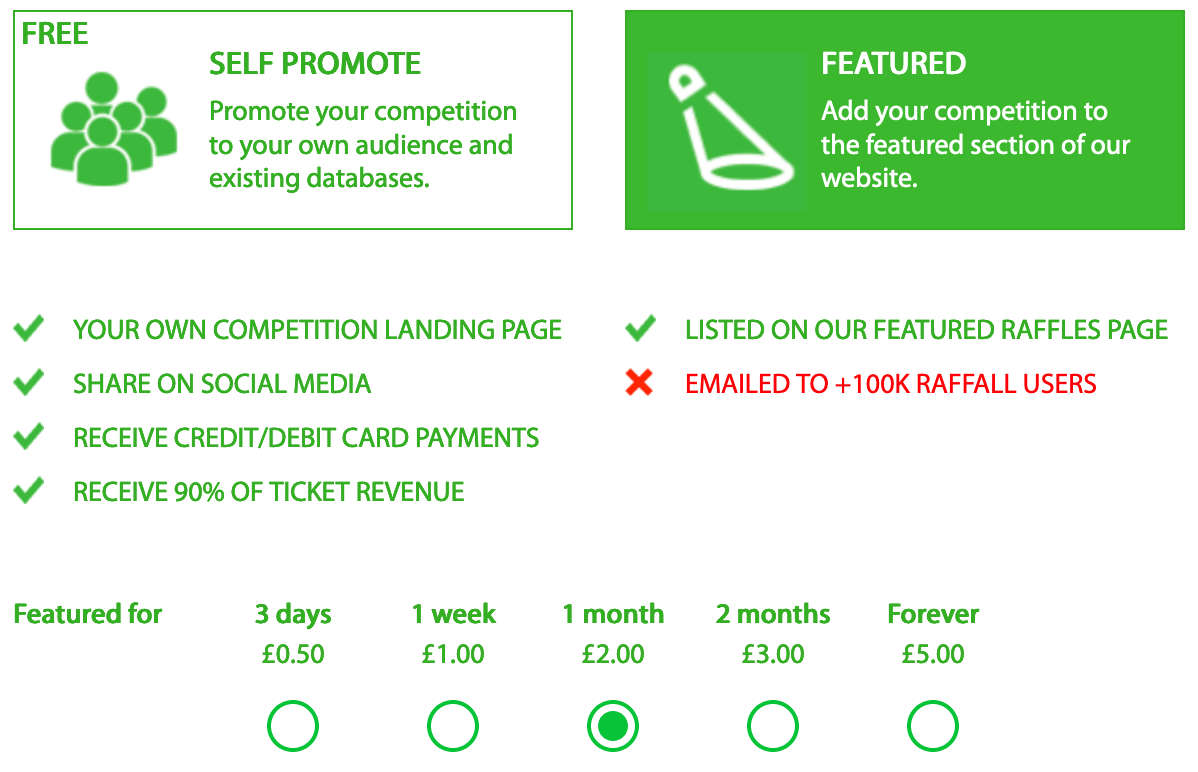 Featuring a competition that's already live
To feature a competition after it has already been published, the host must login using a PC, laptop or tablet and navigate to the HOST RAFFLE > Live tab and press the 'make featured' button.