To view the list of entrants and to see how many tickets have been issued, click the 'VIEW ENTRANTS' button.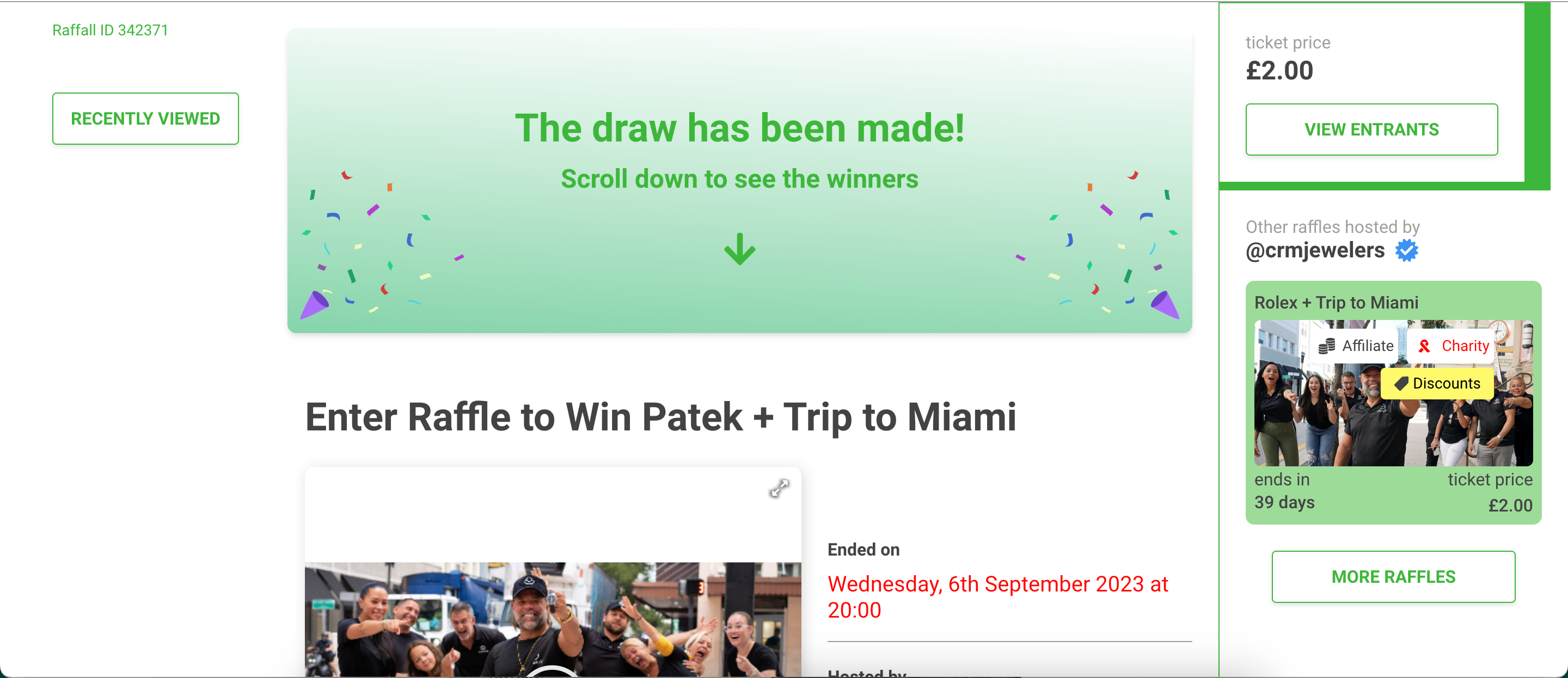 The entrants list can be viewed by the competition host and the entrants.
Removing your name from the entrant list is not permitted
The online competition space can be abused by scammers and is therefore often mistrusted. In an effort to combat this we offer complete user transparency. We therefore allow entrants to see who else has entered and how many tickets have been issued.
If you prefer to not be identified on this list, we recommend that you change your name on your profile page. For information about editing your profile, please press here.
Why we only allow entrants to see how many tickets have been issued
Whilst we believe in full transparency, we also believe that its a necessary feature for the entrants only.
Data shows that by allowing everyone to see how many tickets have been issued prior to entering, it significantly reduces the rate in which tickets are sold early on. This can ultimately lead to far less tickets being sold due to a common scenario whereby people "wait" until they see more tickets sold.
Our platform enables anyone to easily, safely and legally host their own competitions online and if we implement features that have a negative effect on ticket sales, this ultimately has a negative affect for all users of the platform.